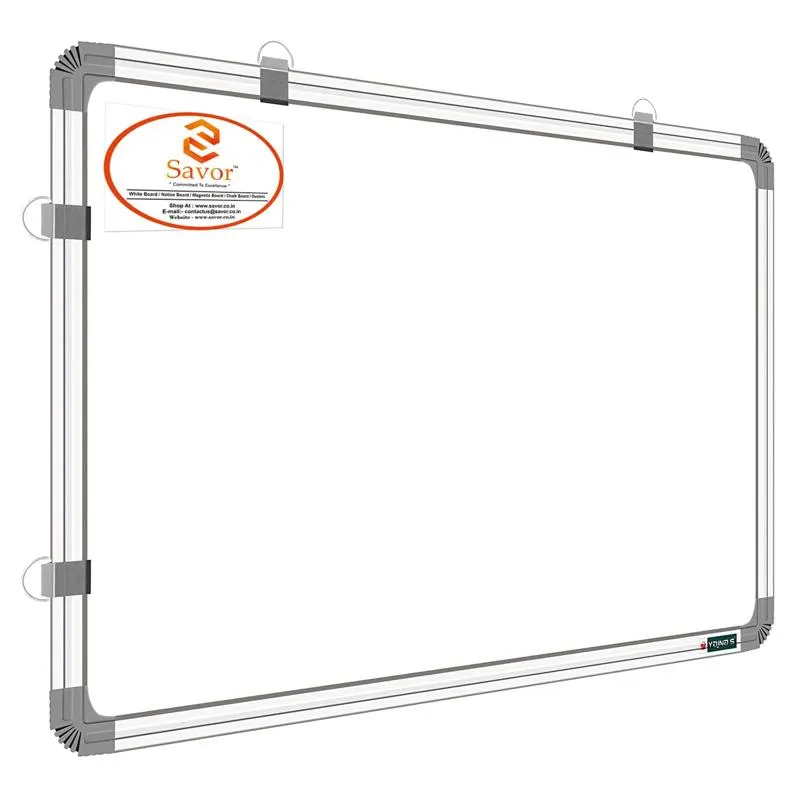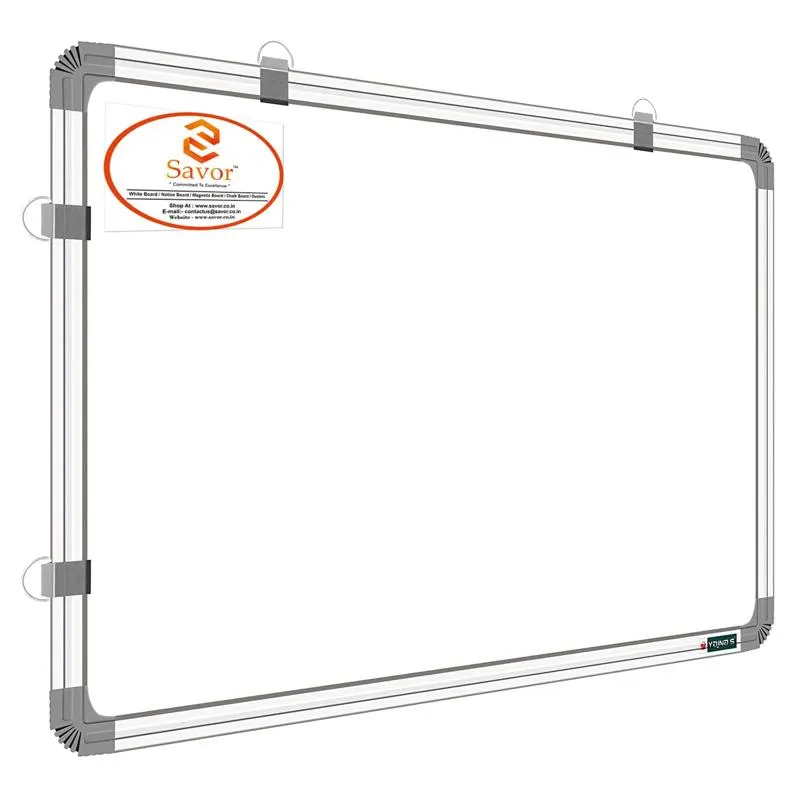 SAVOR
Savor Writing Boards, Double Sided 2FTX3FT
Inclusive of all taxes.
Non-magnetic white board for home use, office spaces and classroom activities.
Ideal for making notes, teaching, classroom learning, making to-do lists, and playing games.
Sturdy and easy to hang, and light to move around.
White laminated board at the front provides a clear writing surface. The green laminated sheet at the back can be used as a chalk board.
Usage of L-shaped moulded ABS at the corners makes it safe to use around children.
Smooth and scratch-free writing surface prevents shadowing and glares.
Corrosion resistant; use erasable markers on the white board.
Variants